How Ecommerce Is Helping Women Thrive As Entrepreneurs
May 30, 2019

Image credit: Pexels
The rise of the ecommerce industry in recent years has made successful entrepreneurship reachable for many more people.
In particular, an industry which has been traditionally male-dominated is now helping women to not only get a foot in the door but also to thrive.
In this post, we'll be taking a closer look at how ecommerce is helping women to flourish as entrepreneurs — read on to find out exactly how.
Recommended reading: Is there a gender bias when female founders are fundraising?
A lot of ecommerce is focused on women
Women are having a huge, positive impact on ecommerce as consumers buying the products— not just the entrepreneurs selling them.
Women drive an estimated 70-80% of consumer purchasing, through a combination of buying power and influence. More often than not, women are buying for themselves, as well as on behalf of their partners, their children, and their parents (including in-laws). This makes the fairer sex a huge driving force when it comes to ecommerce.
Just look at Etsy as an ecommerce marketplace for women, by women. A whopping 86% of Etsy's sellers are female, with around 30% of sellers say their store is their sole occupation. The marketplace also boasts 35.8 million active buyers — 81% of whom are also female. That's a lot of women generating a lot of money.
Female-led niches are creating new opportunities
The rise of female-led niches in ecommerce is creating new opportunities for women and helping them to thrive as entrepreneurs.
As the driving force in online purchasing, women are getting to dictate what they want and need as consumers. These voices are being listened too, and new, innovative female-led products are flooding the online market across a range of industries.
Just look at revolutionary niches like period underwear. Brands like Thinx and Knix are now famous worldwide for their reusable, eco-friendly and brilliant period products — and many other brands are following suit.
These hugely successful businesses are created and led by female entrepreneurs, for female consumers — yet a decade ago, these products and this niche didn't even exist. Ecommerce has made it possible for groundbreaking new female-led concepts to succeed.
Ecommerce is transforming work-life balance
One of the hugely welcome perks that has come with the growth of the ecommerce industry in recent years is the transformation that the traditional work-life balance has undergone.
In the past, people have had to make a choice between being a successful entrepreneur and having a "normal" life where they get to see their families. In particular, women have normally had to bend to gender role norms and stay at home to be the primary caregiver — sacrificing any entrepreneurial aspirations.
With the arrival of ecommerce, this decision no longer has to be made; being an online entrepreneur makes it possible to balance family and business without having to choose between the two.
Many women are even merging them — just look at the rise of the "mompreneur". The mum business boom has seen women across the world create successful businesses like mummy blogs or mama and baby stores while being stay-at-home mothers.
Ecommerce platforms such have made it easier than ever for women to begin an online business from their own home and create their own success. And thanks to the commodification of enterprise-level solutions like inventory management and dynamic pricing, women are able to now scale and achieve selling success globally— on the same platform they started out with.
Global make-up brand Glossier has done just that — founder Emily Weiss started in 2014 with just four products, and the company now sells in multiple countries and has hundreds of staff.  Women are using ecommerce to disrupt and innovate.
Female entrepreneurs support and empower each other
One of the huge reasons that ecommerce is helping female entrepreneurs to thrive is that it is giving them the opportunity to reach out and support each other across the world.
With the increase in women entering the ecommerce sphere, there has also been the arrival and growth of online support networks for women in business.
These incredible communities — check out just one list here— create safe online spaces for female entrepreneurs to support, empower and inspire each other.
What they offer varies from community to community, but invariably they work as educational resources for business, networking hubs, platforms for elevating new projects, and even wellbeing advice on how to maintain a healthy work-life balance.
Through the creation of these female-led communities, women are helping themselves collectively to succeed in industries like ecommerce, and paving the way for the next generation of empowered female entrepreneurs.
Ecommerce has changed many industries and the way we run businesses over recent years — and for the better. Women are taking advantage of this digital transformation and the flexibility of ecommerce to create their businesses.
If you're a female entrepreneur, ecommerce can help you to build your business, balance work and family, and find support in online communities of empowered businesswomen. We're excited to see where ecommerce goes next.
By Kayleigh Alexandra from MicroStartups
About the author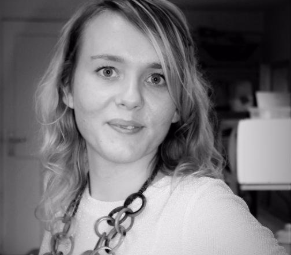 Kayleigh Alexandra is a writer and campaign designer for MicroStartups, a website focused
on charities and microbusinesses. After years working in the sustainability, marketing and
creative industries, Kayleigh loves to help others grow a business from the ground up. Visit
her blog or follow her on Twitter @getmicrostarted for the latest startup and entrepreneur-
based news, tips, and advice.