The CUPOFIDEASVOICE Event : 5 Reasons Why You Should Attend
March 19, 2023
5 Reasons to attend the collaborative CUPOFIDEASVOICE Event for startups, investors and potential cofounders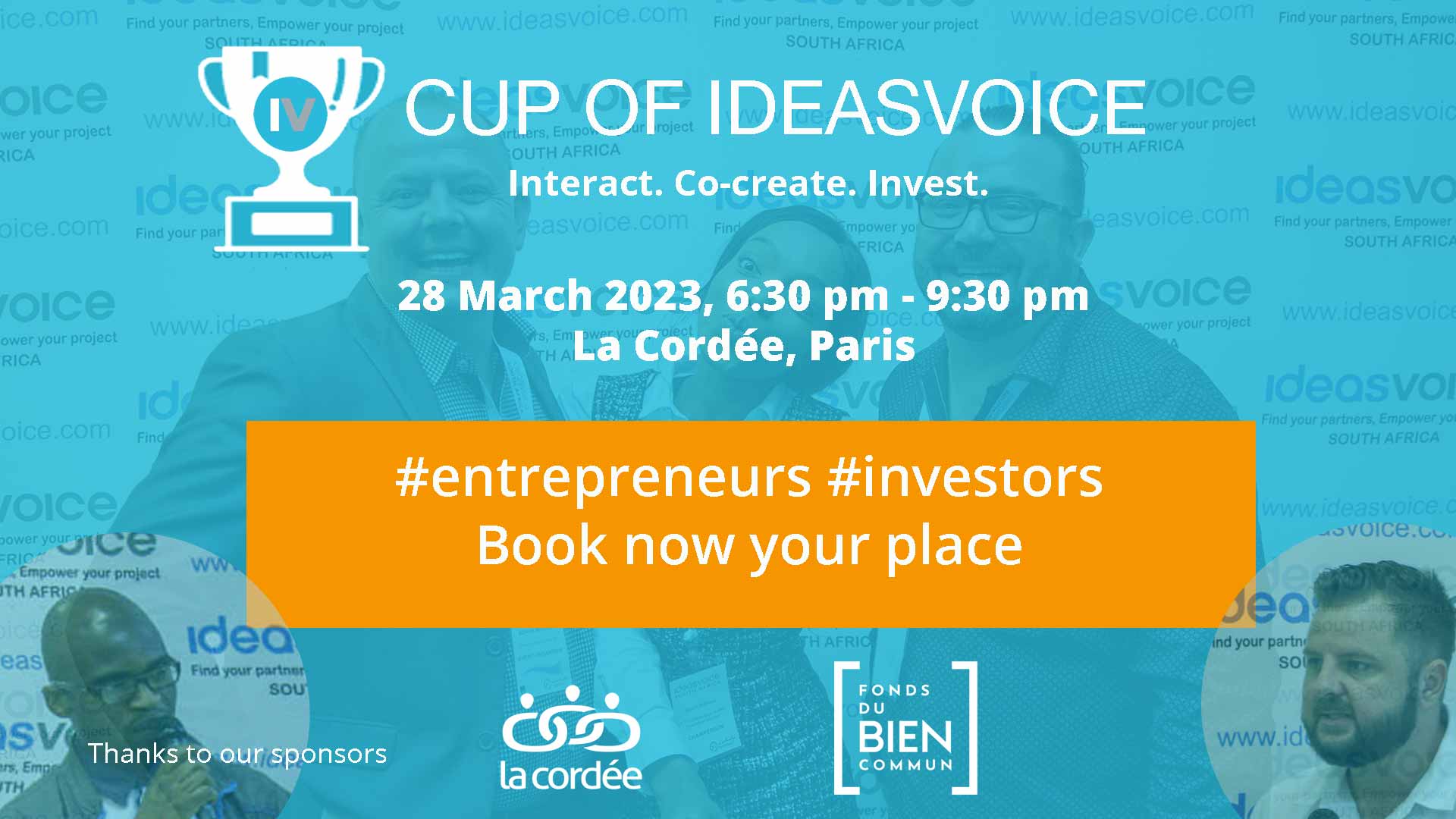 Are you an entrepreneur looking to take your startup to the next level? Are you an investor looking for the next big thing? Then CUPOFIDEASVOICE is the event for you! This premier event brings together startups, investors and industry leaders to connect, collaborate, and innovate.
Here are 5 reasons why you should attend Cup of IdeasVoice.
Network with industry leaders
CUPOFIDEASVOICE is the perfect opportunity to connect with other entrepreneurs, investors and potential talented cofounders. You will have the chance to exchange ideas and make valuable connections.
Learn from experts
The event features a line-up of expert speakers who will share their insights and experiences on a wide range of topics related to entrepreneurship and innovation. You will have the opportunity to learn from the best and gain valuable knowledge that you can apply to your own business.
Discover the next big thing
CUPOFIDEASVOICE is the perfect place to discover the latest and greatest startups. You will have the chance to see the latest products and services, and learn about the latest trends and innovations in the industry.
Access to funding while pitching your startup 
The event also features investors who are looking for the next big thing. This is the perfect opportunity for entrepreneurs to pitch their ideas and secure funding for their startups.
Fun and engaging atmosphere at CUPOFIDEASVOICE
CUPOFIDEASVOICE is not just a business event; it's also a lot of fun! The event offers a collaborative approach highlighting informal exchanges and giving everyone the opportunity to interact, that will make the event an enjoyable and memorable experience.
CUPOFIDEASVOICE is a unique entrepreneurial moment. With an impressive line-up of speakers, networking opportunities, and the chance to discover the next big thing, this event is a must-attend for entrepreneurs, investors, and potential cofounders alike.
SAVE THE DATE! Don't miss out the next CUPOFIDEASVOICE! 
Are you in Paris on Tuesday 28th of March 2023?
Register now to secure your spot at this premier event!