#cupofideasvoice – Global Solutions – Entrepreneurs meet Cofounders – 17 oct
September 29, 2014
Entrepreneurs and future co-founders/business partners meet up for lunch on the 17th October 2014 in Paris for worldwide projects and global solutions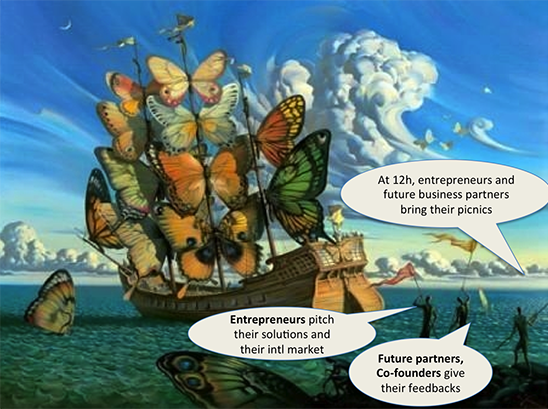 Welcome to startups who have developed "GLOBAL SOLUTIONS"
On the 17th of October 2014, let's come to our picnic for matchmaking between entrepreneurs and those wishing to join a startup, for pitching and discovering GLOBAL SOLUTIONS !
For the launch of our new website IDEASVOICE in Europe and in the USA, we dedicate this CUP OF IDEASVOICE to entrepreneurs who are looking for co-founders / business partners, and who have a global solution and want to conquer other markets over the world.
CUPOFIDEASVOICE is open to projects in the design phase as well as startups.
 ———————————
Are you a founder of a "global" solution?
Are you looking for a co-founder who is engineer, CTO, manager, business developer?
Register to present your project to the attendees!
If you post your project on the website before the 10th of October, IdeasVoice will talk about it in its community.
OR
Are you a future co-founder or a business partner with technical or business skills ?
Are you willing to join an international project and to be committed in a startup ?
Attend our event !
 ———————————
(Twitter hashtag : #cupofideasvoice)
Register to  CUP OF IDEASVOICE 17 October – 15€ (Free for our Premium Members) (30€ with a "Formule Sandwich")