Win our #LoveWhatYouDo contest in February 2019
February 5, 2019

Win 6 months premium membership
in our February contest
#LoveWhatYouDo
Ideasvoice is excited to announce our February 2019 #LoveWhatYouDo Contest. Interested entrepreneurs simply complete a profile on Ideasvoice.com.
On Feb 25th, we will choose one lucky entrepreneur winner as well as the most active and valuable cofounder on the platform to receive 6 months of Premium membership at no charge! That is a value of $144 for each winner!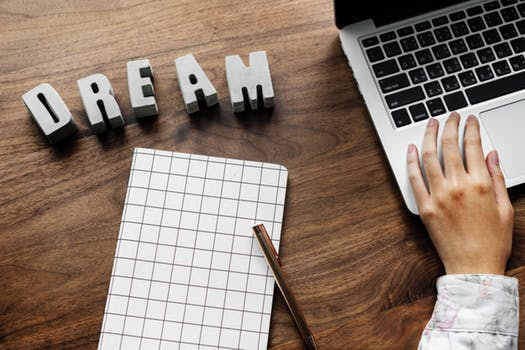 To enter the #LoveWhatYouDo contest
…as an Entrepreneur / Founder / Project owner
Register at www.ideasvoice.com

Fill in the profile page

Post a project (don't forget to add a video if you have one!) & describe your need(s)
After completing these steps, the project is in the showcase and the profile is officially entered into the contest!
…as a Cofounder / Business Partner / Investor
Register at www.ideasvoice.com

Fill in the profile and wishes pages
After completing these steps, we invite you to help us to select the winner with the best project and founder/entrepreneur profile. The most active cofounder/business partner/investor will receive also a free 6 months of premium membership.
Start searching projects in the showcase. Vote for the ones you are enthusiastic about. Engage with the founder by  posting comments with your questions and feedback.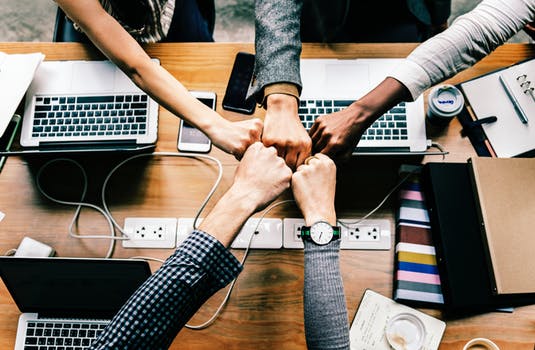 The #LoveWhatYouDo Contest Prize: Premium membership for 6 months
While premium membership is not required to reap the benefits on Ideasvoice, a premium account allows you to do even more. With a Premium Account, you have access to:
Grow your network and make relevant contacts faster and easier
Receive targeted recommendations via our notifications and newsletters
Know all your fans & visitors and invite them to become your contacts
Access reviews of your contacts and understand how other members perceive their professionalism and reliability
Use an exclusive advanced search with more criteria to filter the projects and profiles with the best fit
Promote your profile
Appear at the top of the list in the search and newsletters
Publish an article in our blog to gain even more visibility
Get special discounts on future events
The contest has opened on February 4, 2019 at 12:00 PST and closes on February 24th at 23:59 PST.
Good luck to all!
Sign up and finish your profile today!
Follow us on Facebook, Twitter, Instagram & LinkedIn!
#LoveWhatYouDo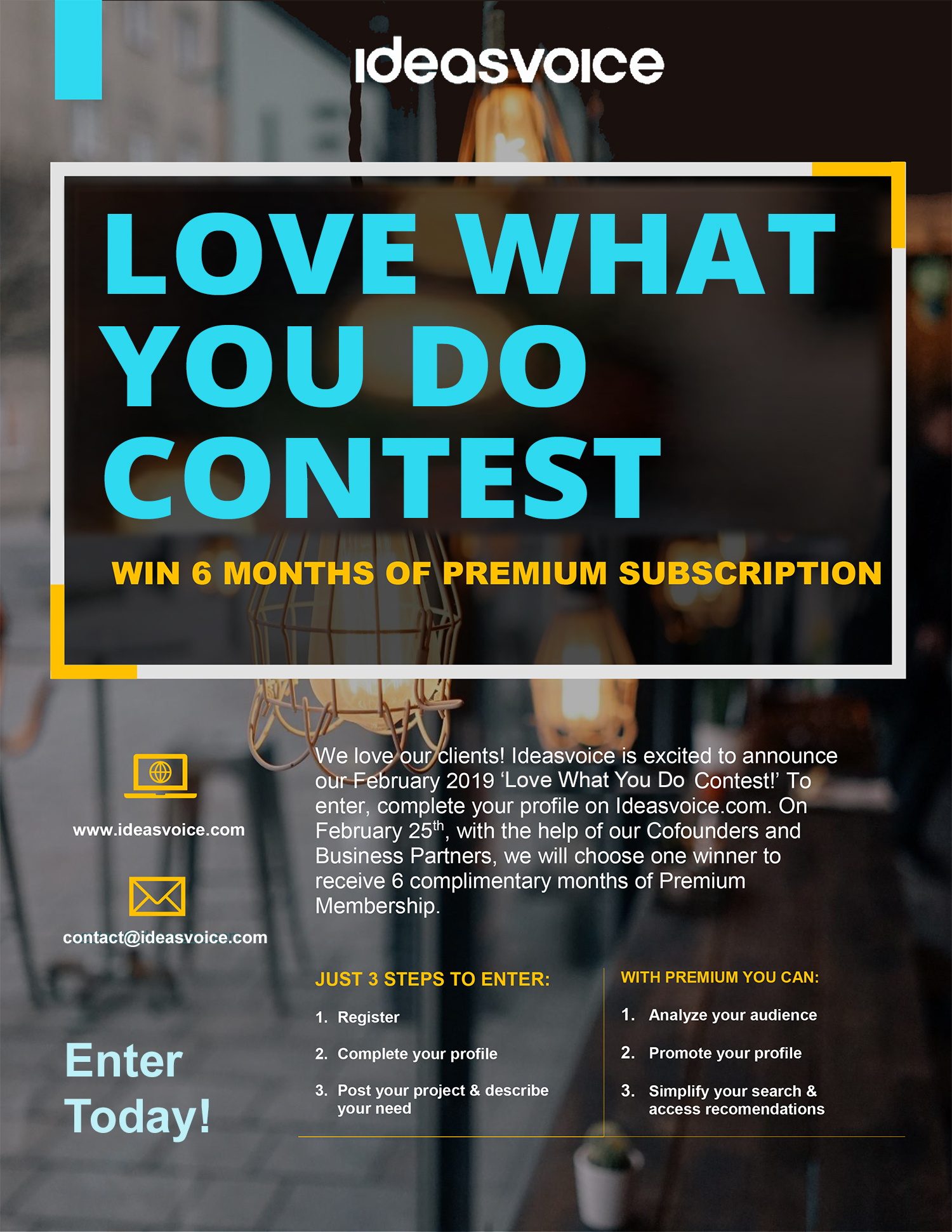 Copyright 2019 Ideasvoice