Women entrepreneurs and VCs by Steve Barsh, Dreamit
July 29, 2019
Steve Barsh, managing partner at Dreamit, speaks on the topic of women entrepreneurs and how to be selected by VCs.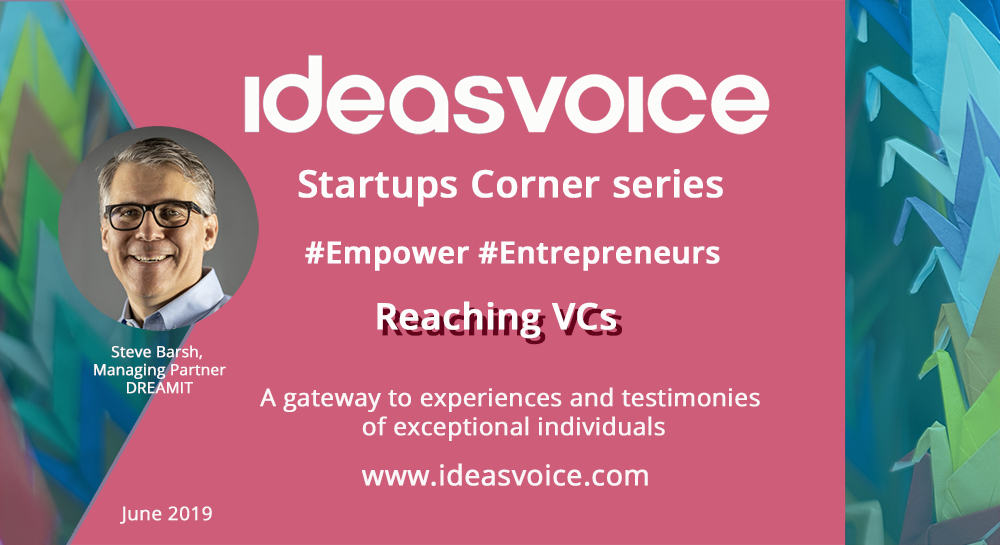 Why VCs fund so few women owned companies?
According to an article by Forbes in 2017, companies led by women are getting only two percent of venture capital .
Steve partially attributes this to the fact that:
the number of startups led by women is far less than the number of startups led by men.
many venture capitalists are men who may have some unsubstantiated bias against women.
On the contrary, Steve finds that he has bias that he has developed over his observations. He sees that women CEO's and leaders are actually stronger because in order for them to be where they are, they've had to endure and overcome additional obstacles.
In the video, he delves deeper into these matters and suggests some potentially ways that people can address this problem.
Encouraging girls early on would be a first step.
Pushing them into fields historically occupied by males helps give young potential entrepreneurs the push and cheer that they need to be successful and happy in their future endeavors.
Giving everyone the same options will help alleviate some of the disparities between males and females not only in entrepreneurial funding but everywhere else.
Confidence is built early on so fostering a strong spirit within our youth is establishing a brighter future.
In turn, this will hopefully boost the number of women pursuing entrepreneurship. As more and more women pursue this venture, more will get funded and that two percent of venture capital will rise.
Only the potential of the project should matter
As Steve explains, Dreamit chooses not to consider gender, race, etc. in their decision process for who they will fund.
Simply put, VCs select the best projects and businesses.
As long as others who fund startups operate under those same conditions, more women led startups will begin to both pop up and grow.
How to be selected by VCs?
For those new future women entrepreneurs, Steve has no different advice that he would give to their male counterparts.
As long as they are solving a big and urgent problem, addressing a large market, and creating both a unique business and business model, an entrepreneur can be positive about being successful.
Discover other entrepreneurs interviews and more tips on our Startups Corner
Follow IdeasVoice Youtube Channel
Join us and find your cofounders