Startups Corner #2 – Solve conflicts between cofounders with Jamie from Chicmi
June 24, 2015
Solve conflicts between cofounders with Jamie from Chicmi

Jamie Brown – Cofounder of Chicmi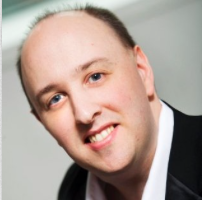 After few years working with several startups, Jamie istarted with the idea of Chicmi with his wife, Aowen, and officially launched it in London six months ago. Chicmi is a mobile application platform targeting tourists who are interested in fashion and would like to explore local boutique shops. Even though Jamie and Aowen came from completely different backgrounds, a British businessman and a British Chinese artist, the strategy of forming a diversified team turns out valuable.
How do you deal with conflicts between cofounders?
Conflicts always happen when people have identical passion working towards same goal so don't take it too personal, stepping back for a while when the situation occurs, giving both of you some time to think through different standpoint and reason why your cofounder brings the issue up. After understanding the other perspective, you can figure out how to persuade your cofounder or to compromise at certain level to push the project forward.
Thanks Jamie for sharing your experience about conflicts between cofounders with the IdeasVoice community!
Startups Corner #2 – Solve conflicts between cofounders with Jamie from Chicmi from IdeasVoice on Vimeo.
For more tips and experiences shared by passionate entrepreneurs, follow our Startups Corner series