Startups Corner #10 – Test you got the right team with Diana from IStyleMyself
February 16, 2016
Diana shares her experience of how to validate if you got the right team or not when you're launching your startup
Diana Tkhamadokova – Founder of Looks (IStyleMyself)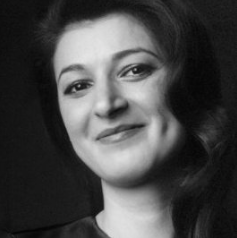 Do you hesitate in front of your closet sometimes and wonder why you have so many clothes but always having a hard time deciding how you should dress and incorporating items into outfits everyday? Looks from IStyleMyself might be a solution for you. Looks is a free iPhone app to help women to manage their wardrobe and to arrange their existing clothes into stylish outfits; when using the app, you can also get suggested items you can add on that could totally transform into your own and unique style.
How to validate if you got the right team or not?
There are few possible ways to test if you recruited suitable talent for the team, you can either try set up weekend meetings to see if they show up with excitement as usual or observe people if they are willing to work for you overtime to finish as much trivia as they could during weekdays.
As working in startups, there is high likelihood that your employees might not be able to get paid as much as market payroll, so the best way to deal with this issue is to motivate them with the project instead of salary incentives or they might leave quick if they don't satisfy with the wages. Furthermore, in order to maintain talents for the team, you need to make sure if team members enjoy the work with you even
Thanks Diana for giving tips to test your founding team with the IdeasVoice community!
Startups Corner #10 – How to validate if you got the right team or not? with Diana from IStyleMyself from IdeasVoice
For more tips and experiences shared by passionate entrepreneurs, follow our Startups Corner series