Staff Pick IdeasVoice : Speak Mentorship, Empower Aspiring Girls
September 12, 2017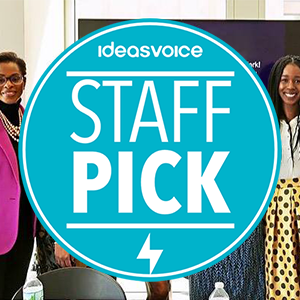 Learn more about Speak Mentorship, founded by Hetal to provide self-development opportunities to girls who are immigrants and first-generation Americans, and say how much do you like Speak Mentorship.
There are more self-development opportunities for girls who are immigrants and first-generation Americans thanks to SPEAK Mentorship.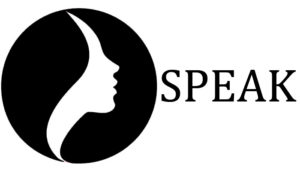 SPEAK Mentorship programs provides girls of immigrant and first-generation American "backgrounds" with a layered exposure approach to successful women. The girls can identify with these women's views gender roles, cultures, and career interests. Layers of exposure include individual mentors, access to speakers, and a large network of support. Girls learn about a more direct pathway from high school to a career while developing their skills, knowledge, and networking to reach higher aspirations. SPEAK Mentorship is committed to providing support as these girls also explore and commit to their ethnic identity, understanding how to best identify with their dual cultures and develop their own hybrid culture, while confidently adding their voice to the American narrative.
Hetal came up with this program because she knew that as a South Asian American, she walked a meandering path trying to best understand her own identity, how gender played a role in developing her voice and accessing opportunities, and where to search for people who she could identify with and who would be able to support her decisions and choices for her own future. Immigrants who come to America have their own 'American Dream' and can unknowingly impose expectations on their children that add pressure to a young child that is developing his or her own identity. Differing cultural expectations between culture of origin and dominant culture can create internal conflicts, especially for girls who can face further limitations due to gender roles shifting greatly between the two cultures. Therefore, it is pertinent "we help these young and brilliant minds as they learn to have their own voice and develop their own passions, and carve out their own "American Dream" that they and their parents can be proud of. The power of relationships can help develop so many character traits such as confidence, empathy, compassion, and voice. Mentoring seemed to be the most natural way for these girls to learn about themselves through the interactions they have with others. Which is why, at our core, we speak mentorship."
Many positive reactions welcome the project
The reactions to the project have been tremendous. Philadelphia School District members have requested we roll out the program in as many schools as possible as it is needed for so many of their girls. Individuals in California and Texas have requested we bring the programs to the west and are currently offering their help to make it happen. Prospective interns from Harvard have used phrases like "I needed this program badly when I was growing up as an immigrant and trying to figure myself out" and "I wish I could have gone through this program since I needed the support as an immigrant girl." The girls themselves understand how this insight into many different jobs within a profession can provide the steps they need to take in order to be successful and motivate them to achieve their goals given their acquired understanding of upward mobility within a certain profession.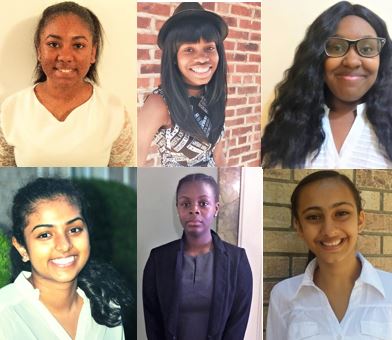 +100 girls joining the next cohort
This year is a second pilot. They have surpassed the target of mentee numbers, expecting more than 100 girls to join the 2017 – 2018 cohort and they intended to target 5 schools and have had to turn away some schools because of their current operational capacity. This is tremendous, and the support and response to their work and program offering has been humbling and motivating. The school staff at the 5 schools are so supportive and cannot wait to get started with the program, and their sister organizations who have partnered with SPEAK MENTORSHIP to source and provide mentors are eager to be a part of its mentoring program.
Hetal is very proud of what they were able to reach since June 2017 in 2 months: "We leveraged the success of our Speaker Series to get buy-in from schools". It affirmed that their programs are robust and have a high chance of being successful.
What is SPEAK MENTORSHIP's business-model?
More immediately, we will monetize on applications and experience projects other than mentoring. We will also be selling our Speaker Series webinar curriculum to individuals and schools. Finally, we are looking at a tiered membership model as a long-term plan giving access to different levels of mentoring, speaker series, and network development.
SPEAK MENTORSHIP is looking for a CFO, a Program Manager, and a Development Manager.
SPEAK MENTORSHIP is a non-profit organization. They have pushed the goal of being monetized to next year in order to focus their efforts this year on raising awareness. They are still pursuing funding and are looking for Director and manager level positions, specifically a director of Finance and Administration, a Program Manager, and a Development Manager.
Interested by this project?
Learn more about the project and contact Hetal on www.ideasvoice.com..
If you want to support this beautiful project, vote for it!
Are you in New York on Sept 19th? Register Now and meet Hetal and exchange on Speak Mentorship project with other participants.
Here, SPEAK Mentorship Website
What's good to know about Hetal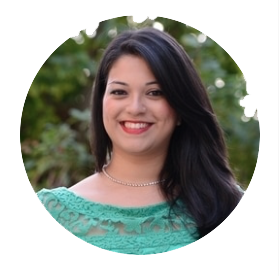 Hetal Jani is a New York City native, which has colored her experience as an educator and her interests in how culture, society, and inter-personal relationships affect people's development. This led her to pursue a Master in Psychology from Queens College of New York and a Master in Education from Harvard University. An MBA from IE Business School in Spain and two years in various academic environments of China has given her the insight and passion for developing more culturally aware, empathetic, and capable global citizens.