You are never too old to be an entrepreneur
November 22, 2018
If you are a senior, or in your mid-40s, let's see why you are never too old to be an entrepreneur!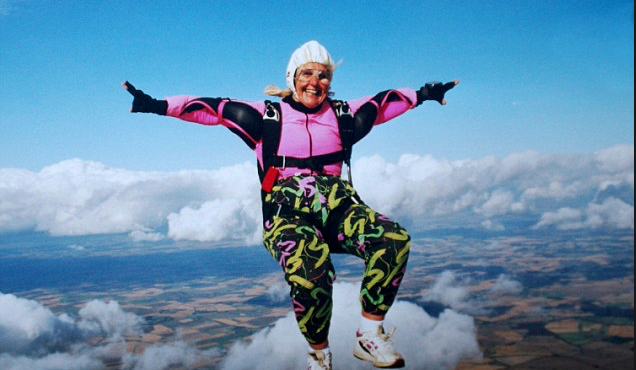 How can middle-aged entrepreneurs leverage their advantages and establish their entrepreneurial prowess?
If Hollywood want to portray an entrepreneur in a film, then he or she are in their early 20s, may or may not have a college degree, are probably wearing blue jeans and a hoodie, and is a bit unkempt, with unshaved legs or facial hair.
That stereotype may appeal to our interest in a narrative where geeks take over the world, but the Mark Zuckerberg-inspired vision is absolutely only a part of the entrepreneurship story.
Many entrepreneurs don't even think about launching their own business until they are in their 30s, 40s, and even 50s, after years of work experience.
Ray Kroc, the founder of McDonald's, sold paper cups and milkshake mixers until he was 52, according to an infographic from San Francisco.
Meanwhile, the founder of cosmetic behemoth Mary Kay, Mary Kay Ash, sold books and home decor objects until she was 45.
Manoj Bhargava of 5-hour energy was 31 and a Monk before he started his energy drink company and became a multi millionaire.
Fret not if you are over 40 and have yet to start your own business. There's still Time.
So how can middle-aged entrepreneurs leverage these advantages and establish their entrepreneurial prowess?
1. Cultivate a vast network.
Success doesn't come just from hard work and talent -it's also contingent upon whom you know. Thus,Business leaders should continually explore contacts in their field and keep potential investors or business partners apprised of progress. That way, they can multiply efforts to obtain capital and conduits for new business. If others know about a new business venture, they will be likelier to refer other potential sources of expertise or capital.
Luckily for us oldies, who aren't typically known for being online networking wizards, networking is actually better conducted in person. "You can't beat face-to-face meetings for opening the relationship or closing the decision,"
The longer a professional is active in his industry, the more contacts he develops.
2. Leverage your accrued business experience.
It's undeniable: Starting a business later on in life  means you now have decades of life experience to reference and use. You're seasoned, and your business acumen is more honed than it ever was in your 20s.
Know-how is invaluable. A stint in the trenches comes with a true education of the dangers that lurk and the mistakes to avoid this is something the younger entrepreneur cannot draw upon.
3. Own your age.
Older employees are considered pillars at their companies: They're better collaborators, and they're more loyal. They also make excellent mentors.
The world is beginning to understand how senior entrepreneurs with their wealth of work and life experience, deep networks, and eagerness to remain productive are a huge untapped resource.
The mature entrepreneur exudes depth of knowledge, rich expertise and wealth, making him a highly valuable commodity in the eyes of the investor and society.
Do you have still doubts?
Here are few reports which show why 50+ can be the best age to start a business:
According to a study by the Kauffman Foundation, that surveyed 652 US-born CEOs and heads of product development, "The average and median age of U.S.-born tech founders was 39 when they started their companies. Twice as many were older than 50 as were younger than 25."
Another study by the Founder Institute found that up to approximately the age of 40, businesses were more likely to succeed as their founders age increased, but that this improvement plateaued at 40.
A research indicates that a 55-year-old and even a 65-year-old have more innovation potential than a 25-year-old.
Remember there is no school like the old school. Make sure you are the headmaster!
Brett Michielin of IdeasVoice SA