Made in ESCP Europe – IDEASVOICE rewards 2 startups in 2013
June 11, 2013
Made in ESCP Europe – IDEASVOICE is partner of the 4th edition in 2013.
IDEASVOICE rewards 2 projects LES EDITIONS MERVEILLEUSES and SMART PARK. They win a premium membership for 6 months plus a coaching in their search of future business partners and co-founders.
LES EDITIONS MERVEILLEUSES is a house of edition, which designs digital wonders. Awesome creations in prospect. To start with, PARIS TOKYO, two books in a app, has been widely praised in the press. To discover it absolutely!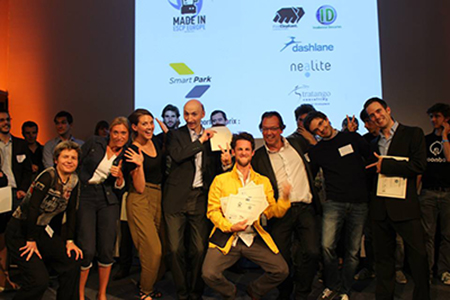 SMART PARK offers a parking service at Orly and Roissy CDG
Fast and convenient way to reach the airport: the premium valet parking at airports.
Leave your vehicle to our valet at your departure terminal and pick it up when you return to your arrival terminal. Convenient! !
Organized by the Chair Entrepreneurship ESCP Europe / Ernst & Young and its partners, Made In ESCP Europe is an event during which ESCP Europe celebrates its entrepreneurs. During a day, the best startups from the business school are introduced to ESCP Europe entrepreneurs community: Business Angels, Investors, Medias, Entrepreneurs, Facilitators et students.