Fundraising for Product or Market Development?
September 13, 2022
An analysis and comparison of raising funds for the development of the product or the market, and how to ensure the purpose of your funding needs attract investors.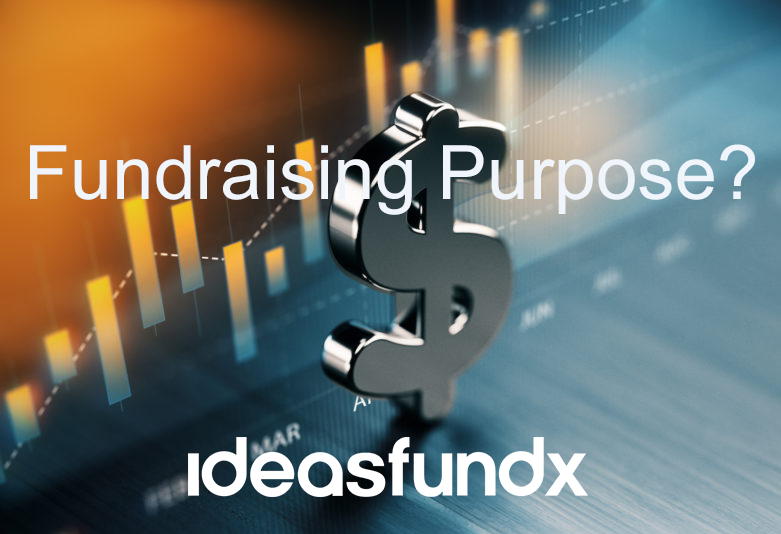 Once you've decided to launch your own business, the next step is often a choice between product or market development. Or perhaps, both. Most startups rely on a number of varied funding options. This can range from grants and loans, to angel investors and VC funding. The question arises, however: Is it easier to raise money to develop the product or the market? 
This article compares and contrasts both product and market development. It then aims to come to a conclusion about which one is easier to raise money for.  
Developing the product:
Product development is a multi-step process that begins from an idea. The final step is reaching the market. This process is essential for a business startup. It ensures there is a demand for the product, and that customers are receiving the highest quality product possible.
Product Development Process:
Keep in mind that there is no predetermined blueprint for product development. Naturally, each business, product, and service is unique. However, the general process is composed of 7 main steps. 
Idea generation:

Brainstorming ideas and proposing new concepts that may or may not iterate upon existing products

Research

: Product validation to ensure there is demand, perhaps by conducting a feasibility study or asking for feedback
Planning

: Concretizing the idea, researching existing competitors, consider packaging and product quality
Prototyping

: Creating a sample product you would launch into the market; requires elimination and improvements until you are satisfied with the finished product

Sourcing

: Gathering raw materials and building a supply chain

Costing

: Determine cost of goods to decide on a retail price and profit margin

Commercialization

: Introduction of product/service into the market and promotion
Raising Funds for Product Development:
Obtaining funds often poses a challenge to entrepreneurs. You may have a groundbreaking product or service idea, but without sufficient funds, it wouldn't even reach the market. 
Fortunately, a number of investors exist. They are on the lookout for innovative ideas. This could be as simple as substituting an existing product, or questioning how to add value for users. In order to successfully carry out the product development stage, said product must solve an existing problem to generate demand. But it doesn't just stop there. The product must also be adaptable. This means it should be easy to develop in accordance with future market requirements. To make this possible, the resource of investment capital is necessary.
However, raising funds for developing the product is not an easy task. In fact, it poses many challenges. You should be able to convince the investor of the added value to the market with your new product or service. Furthermore, it is necessary to present evidence that there is demand for the product in the market. 
Keep in mind also, that investors' funding can be targeted towards acquiring new consumers and improving recurring revenues. The goal for a business should be to build a base of loyal customers who choose your product – for its unique features or functionality – over that of competitors. 
It is most likely, then, that investors will not put in money solely for developing the product but require proof of demand in the market. 
Developing the market: 
Here, we will assume that the product has already some traction, and will discuss below the case of companies in a later stage.
Market development is a growth strategy implemented by businesses to develop the existing market. In other words, market development is a way for businesses to introduce existing products to new segments of the market. 
You can choose market segments (sub-set of the total market) based on a variety of factors: demographic (age, gender, income), psychographic (personality traits, hobbies, lifestyles), geographic (country, city, region), or behavioral (spending habits, brand loyalty), etc. 
Some of the most common ways to develop the market include:
Geographic expansion: This can be achieved by reaching out to new regions where your product or service is not yet present. It requires detailed research into the region for demand, risks and existing competition.
Pricing strategies: Offers and discounts to attract new customers (for example: free first month of a gym membership) 
Attract competitors' customers: Provide better user experience through improved quality, discounts, better marketing, etc. 
2-step process to pitch products to a new segment of consumers. 
Market research:

Allows the company to investigate the existing market and conduct a segmentation analysis. The objective is to tap into an unexplored segment of the market. 

Marketing development:

Creating a promotional strategy to appeal to the market's target audience; for example, advertisements, media posts, etc. 
The company strategically introduces their product to new segments of the market. This thereby enhances their sales opportunities. Other benefits include acquiring new customers, increasing revenue margins and reducing production cost per unit.
Generally, investors will post the following questions to companies asking for market development funds:
1 – Do you already have users for the product/service?
2 – Are you making money, and is the business model sufficient?
3 – Are there plans for business growth? If so, are you targeting the right audience? What are the entry barriers to new segments? 
Convincing Investors:
However, it isn't easy to convince investors of the feasibility of your market development strategy. A number of obstacles exist when trying to raise funds. For example, investors might question whether there is even demand for your product or service in the chosen market segment. Furthermore, they will carefully analyze whether or not the company is able to undergo the development process. 
At the seed stage of your business, however, it simply would not be sufficient to develop just the product. Investors want proof that your product or service is desired by the market, and has customers willing to purchase it. This would require startups to present a Proof of Concept (POC), but also users for their service or product. 
Thus, startups should be able to test the market by developing a prototype. This lets them ensure that there is sufficient demand in the market for this new concept. Furthermore, don't forget that this may vary from one industry to another. In the case of biotech, for example, companies would often need to invest a large sum of money into the product before finding customers. 
Conclusion:
This article has explored the possibility of being at a crossroads between the required resources. Should your startup develop the product or the market? Secondly, how can you convince investors that your roadmap will reach positive outputs?
Although the situation varies from one industry to another, our analysis leads us to the conclusion that solely asking investors for funds to develop the product is not sufficient. 
On the other hand, it is easier for companies to ask for funds to grow their market share, and acquire more customers. 
However, in most cases, companies should view both of these as inseparable – one cannot generate revenues without the other.
About IdeasFundX
Powered by IdeasVoice, IdeasFundX is a service using unique AI-driven tools, designed both to secure USD 1M+ fundraising for companies, and to improve the efficiency of the sourcing and screening for better returns on investment for investors.