eCommerce tips in logistics for woman entrepreneure #1
September 26, 2014
eCommerce tips in logistics for woman entrepreneure who launches her small business : Take care of my body. My business at the ground floor for heavy handlings!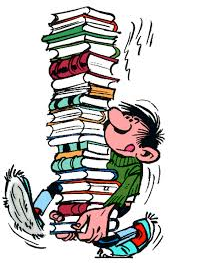 Are you thinking of launching an eCommerce business or buying an existing eShop?
Are you starting your company at home? Is your office at the ground floor?
Will you receive and send lot of items?
Why I am asking those questions? 
This week was held the Salon eCommerce. I met a woman entrepreneure who is at the 4th floor with no elevator. She has opened an eShop and had to carry boxes of 20 pounds up to her flat. After 2 months, she felt pains in her arms and couldn't do any more effort. The deliveryman used to leave the packages at the entry of the building, at the ground floor. Finally, the entrepreneure decided to sell her eShop.
Taking care of our body when we are entrepreneur is precious whereas we tend to give 100 % of ourselves for our business.
I wanted to share this anecdote with you, especially for small ecommerce startups, about the effort required to carry the items and the necessity to have an easy access.
People who want to share other tips for future entrepreneurs in eCommerce are welcome to write in our blog.
I also recommend you the blog A Better Lemonade Stand from Richard Lazazzera. He covers topics including choosing and validating a product to sell, deciding whether to dropship, manufacture, or wholesale, and negotiating with manufacturers.