Buying An Ecommerce Website? What You Need To Know About Selling Online
January 8, 2018
Buying an existing ecommerce website is one of the best ways to get started as an ecommerce entrepreneur, and it's the ideal way for anyone looking to grow their business quickly.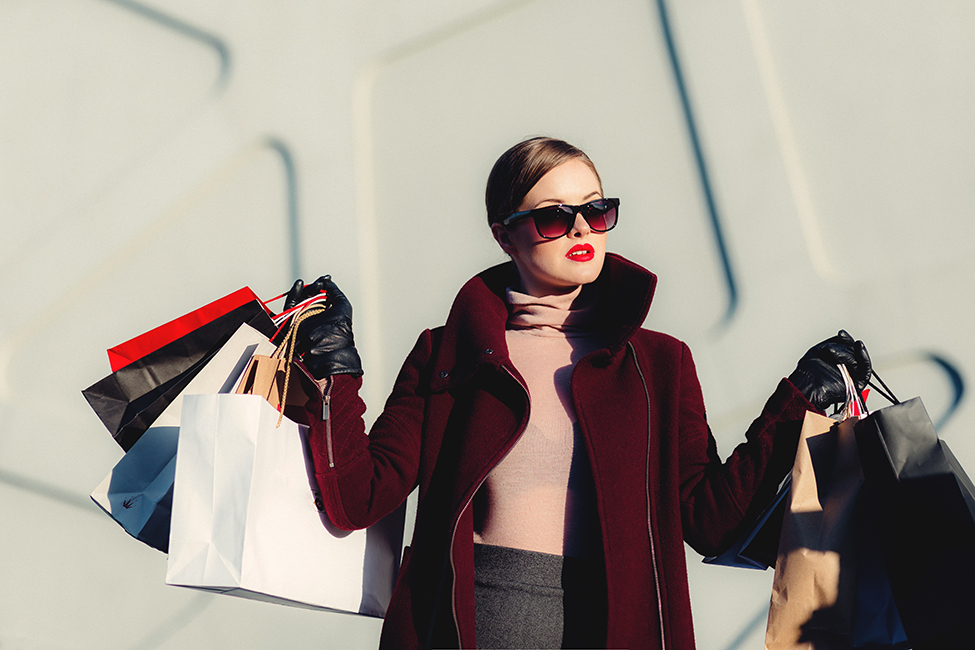 Ecommerce is the preferred method of shopping for 67% of millennials, and 56% of those from generation X. Currently the industry is growing 23% year-on-year, and shows no signs of slowing down. Those stats say it all: ecommerce is where you want to be in business in 2018.
If 2018 is the year you take the ecommerce plunge and buy a website or set up your own online shop, make sure that you're prepared for the challenges that lie ahead. It's not always easy making sales online, so take note of these best practices to help you ace your new business venture.
Choose your market and shortlist the websites for sale
Once you've established the (rough) niche area that your ecommerce business is going to operate in, along with your budget, there are plenty of marketplaces available to purchase a website. I suggest doing some brainstorming and planning before you start shopping, as it can be easy to be swayed by clever ads and lose focus.
Take this example using the Exchange marketplace: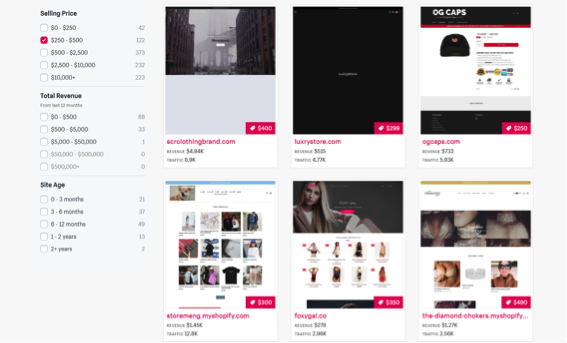 Having gone for a budget of $250-$500 in the "Fashion and apparel" section, there are over 100 ecommerce websites listed within that price range. Rationally, you would expect the highest priced store to have the highest traffic and revenue.
However, as you'll see in the image above, the website with the greatest traffic and revenue is the second most expensive option available. Indeed, the most expensive website only has the third best figures and is beaten by a website that is less than two thirds the price.
To square this circle, it makes the use of analytics, and a deeper consideration of the ecommerce business model essential. A store in an 'up and coming' niche may be asking for a higher asking price in order to reflect earning potential, whereas an established store with dwindling traffic may be priced for a fast exit.
Other places to bid for websites include FE International and even Ebay. For bigger hitters, you may want to contract the services of a business broker who will be able to use their network of existing contacts to find you a profitable business. Having said that, it's perfectly possible to exchange businesses yourself with no broker present!
Reviewing the website(s) under consideration
If you are hesitating between a few different websites or options, it's time to delve deeper and try to figure out whether the site is a viable money-making option or a flash in the pan.
Use analytics tools to get a more detailed breakdown of how the website is performing – Google Analytics is a great place to start, while SEO tools like SEMrush and Ahrefs also give you a lot of really useful information. You will probably need to negotiate with the seller when it comes to getting proper access to analytics
Check the website's SEO standing — As well as checking the site in SEMrush and Ahrefs, conduct some spot checks yourself to see how the site is faring for core keywords. Google Trends can give you insights into keyword longevity
Look at customer reviews – ideally the website will have this functionality built into it. If it doesn't, then you can scour reviews on social media or Google Plus. You want to build a realistic picture of customer experience over the last year and overall product quality & reputation
Consider the brand strength – is the brand attached to the ecommerce website strong, unknown, weak, or in need of rescuing? There can be merit in all of these,; however, you need to be certain that the brand strength (or lack of) is in-keeping with the skills that you can bring to the business and objectives you have for it
Staff & suppliers – what staff come with the ecommerce website? What about existing suppliers? Is this a healthy business to be investing in? (Later on down the line, you'll probably find these tips on getting a team on the same page useful).
Check the social stats –

Firstly, does the website have social media accounts? If so, which platforms are they on?
How many followers does the website have?
How active are they on their social media accounts?
What's their engagement been like over the past 6 months?
Prepping your new business
First thing to do after buying an ecommerce website:
Once you have got the website of your dreams in your hands, it's time to start steering it in the right direction. This is the perfect time to give the brand a bit of a revamp and breathe new life into tired any product descriptions, blog posts, or social media accounts. Really make the most of the transfer of ownership and make this the turning over of a new 'leaf' in the business's history.
An introductory sale or some special offers probably wouldn't go amiss. Now is the perfect time to reach out to some loyal customers and create a VIP steering group so that you can serve the customer community's interests.
Online payment best practices
Accepting payments online for the first time? Fear not.
Payment security is an absolute no brainer: your customers need to know that they are safe when making a payment through your ecommerce website, and you must be certain that all payments are secure and accurately recorded.
PayPal comes with reputational security, while Stripe, and Google Wallet also have useful features. Your website may also come armed with the facility to make card purchases through the traditional channels, such as VISA, MasterCard, and American Express.
Establish with the existing owner which channels are used and which are the most popular options for your soon-to-be customers – what the respective sales volumes are.
You'll need to know the difference between a payment gateway and a merchant account and this excellent article explains this for you.
Handling stock
Stock management is where a lot of new online retailers fall down — don't let that be you. Have a proper inventory management system that operates in real-time and keeps your store plenished and customers happy.
Produce your own stock – buying an ecommerce website that produces its own stock has its bonuses: as you own the physical stock, your business has a valuable cash asset. However, while producing your own stock provides you with an asset, it adds to your overhead costs and may result in a mismatch between sales figures and stock held.
Dropshipping – this is where the goods sold by your business are produced by a third party and then sold direct to your customers. The benefits of this model are that you cut down on overheads and don't hold surplus goods. The downside is that as you do not produce the goods yourself, and that you are subject to the quality and timescales of another company/individual. You will have no money to spend upfront, but will need to make regular payouts to your supplier which can be pretty steep.
Customer service
Ecommerce is a service industry, and you need to be ready to serve your customers. Be ready and prepared for anything and nothing will faze you.
Shipping – ecommerce is a global industry and as such, you have the potential to sell your products to anyone, anywhere in the world. Check how much your customers are expecting to pay for shipping and also where your customers are based. Remember to factor in any taxes as well
Returns policy – it's simple: what is the returns policy and is it one that make commercial sense? Whether you retain the existing policy, or update it, both you and your customers need to know what it is.
Response unit – is customer service handled by a pre-existing department, by you — the ecommerce site owner, social media, or a chatbot? Whichever one it is, you need to be very clear on how your customers expect their problems to be resolved and either adhere to the existing structures or change them clearly and effectively.
Ecommerce is a hugely profitable industry and one that's growing year-on-year. It's easier to get into than many other industries and buying a website is one of the simplest ways of getting your ecommerce business started.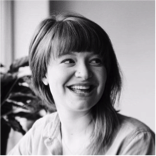 Victoria Greene is a writer and branding expert. She runs a blog called Victoriaecommerce. On her blog and elsewhere, she likes to share tips with startup owners looking to generate a profit with ecommerce.