Bitcoins and Ecommerce: What's In It For Us All?
February 9, 2018
Bitcoins and Ecommerce : is it relevant for those of us running an Ecommerce business? Are bitcoins really going to change the way we pay online?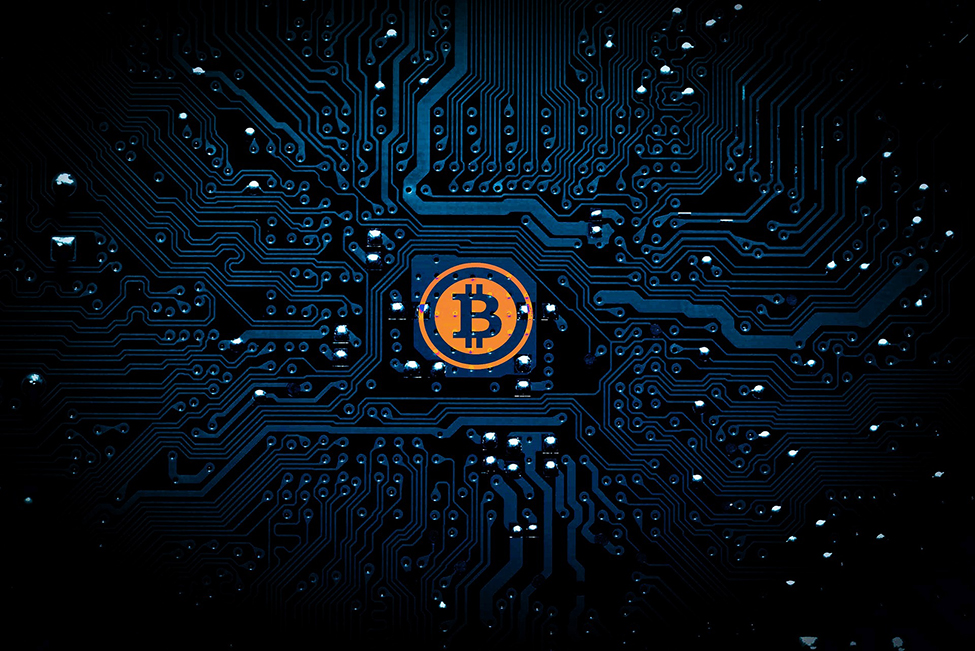 Image credit: Pixabay
Bitcoins and Ecommerce: What's In It For Us All?
Bitcoins have been on our community's radar since at least 2014, but recently they have well and truly gone mainstream. It seems like every week there is a new reason why Bitcoin is being plastered across the front pages of the press.
With all this hype and speculation surrounding cryptocurrency, it can be hard to get a feel for what it might actually mean for business owners and entrepreneurs.
As it's an online currency — is it more relevant for those of us running an ecommerce business? Are bitcoins really going to change the way we pay online?
Let's have a look at the possibilities…
What is cryptocurrency?
Bitcoin is a type of cryptocurrency. It's not the only one — but it's the one that tends to get the most coverage in the media.

In contrast to currency that's premised on a top-down structure and managed and regulated by banks, cryptocurrency is money that's crowdsourced. It money that's essentially decentralized and unregulated — this was one of its key selling points when it was first developed.
Thanks to the power of computing, we can now create money that is not tied to gold reserves, governments, or even banks themselves. What seemed like an impossible pipedream 60 years ago is reality today.
On some levels cryptocurrency offers more security and protection for the people who use it, but at the same time the cryptocurrency model has also proven to be highly volatile over the past few years.
BitPay & Coinbase: online payment gateways
Since 2014, BitPay has processed a minimum of $1 million transactions on a daily basis. It's the largest bitcoin payment gateway and it's even partnered with big names like Microsoft and PayPal.
The pricing for using BitPay depends on whether you want a personal or a business plan. Businesses have a very affordable 1% transaction fee, whereas individuals get it for free (with capped allowances).
It's an easy one to use when you have a low volume of transactions and you don't require a lot of manual merchant reviews — something which will start to kick in when you reach about 1000 USD in daily sales. BitPay integrated with Amazon Fulfilment and WooCommerce a few years back — a big step forward for universal ecommerce adoption.
Coinbase is the 'other' bitcoin payment processor with a similar low fees structure (0% until you hit the first $1 million in transactions). It has plugins for WooCommerce, Magento and a POS (Point Of Sale) app too — making it a viable choice for any ecommerce company looking to accept bitcoin payments. Dell and Expedia both use Coinbase.
Cryptocurrency payments
Bitcoin owners want to spend their money somewhere, so it makes sense for merchants and brands to accept bitcoin payments. Even though many brands are moving towards cryptocurrency (slowly), a recent cryptocurrency setback was the fact that Stripe have stopped supporting Bitcoin payments.
Despite Stripe's reservations, ecommerce builders like Shopify are welcoming bitcoin as way to pay on their commerce platform, and as we've seen, the major bitcoin payment gateways integrate with other popular platforms like WooCommerce.
Even if cryptocurrency hasn't gone full mainstream yet, it's interesting to see that the framework are at least part of the way there. For example, did you know you can deposit Bitcoins on your Microsoft account?
It seems like, whilst there hasn't been universal adoption of cryptocurrency as a payment method (yet), there are some movers and shakers willing to place their Bitcoin bets.
When you look at the data and at who is actually accepting bitcoins, it becomes evident that it's still a very mixed bag. There are a few big companies accepting bitcoins, mixed in with smaller retailers in the tech belt who have a vested interest in supporting new tech like this.
Despite all the positive press, there have been rumours of declining acceptance rates in the retail world thanks to (in part) resistance from banks.
Security and verification challenges
So if we were to look at using cryptocurrency and ditching traditional payment methods — are there any potential challenges or drawbacks for consumers and brands?
Banks have spent decades creating robust security and verification technology in order to track and manage each and every online transaction. With the anonymity of cryptocurrency, consumers face the risk of not being able to verify or prove purchases — even though the encrypted cryptocurrency network is actually incredibly safe.
What is missing is the link in the form of the necessary software and data that will allow ecommerce stores to accurately match up Bitcoin payments with customer data. There has been some improvement in this area — but developers are still playing catch up. Payment gateways like BitPay and Coinbase have done their best to try and fill the gap with integrations.
On the positive side — for merchants accepting cryptocurrency payments there will be less of a need to worry about chargebacks or fraudulent transactions as cryptocurrency is secured by the network itself. There will also be minimal (or no) transaction fees. A lot of the convoluted security processes banks rely on could become a thing of the past…
Criminality
There is a well-founded concern that cryptocurrency can be used by criminals seeking to make illegal purchases online. It definitely has attracted people who want to veil their true identity, or perhaps keep money stashed away for tax purposes. Its anonymity is part of its appeal.
Read here why a top expert things crypto-anonymity won't last.
Despite what some online blogs may say, it would be 100% wrong to taint all Bitcoin users as criminals. In fact, Bitcoin has a hugely positive influence when you think about how it fosters truly borderless commerce.
Cryptocurrency allows everyone from around the world to participate in financial transactions without expensive and lengthy interventions from banks that often make global commerce so painful.
Volatility
As the graph from Coindesk above shows, Bitcoin is volatile. This has made it something attractive to invest and trade in, but is it really a currency that's mature enough for the challenges of B2C commerce?
Even though there are plenty of problems with the modern banking system, it has created relatively stable currencies. Consumers have gotten used to doing business and banking in a certain way, and may not be ready to give something new like cryptocurrency chance.
From a commercial perspective, volatility and fluctuations could spell disaster when it comes to asset management, stock handling, and financial forecasting.
As a consumer, bitcoins are something fun and lucrative to invest in. As a business, you want to think about some of the potential ramifications of cryptocurrency, and how it's going to change the ecommerce landscape. As ever, brands who are ready and waiting to embrace new technology will reap the rewards.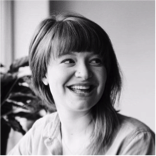 Victoria Greene is a branding consultant and freelance writer. On her blog, VictoriaEcommerce, she shares tips on ecommerce and how companies can improve the way they represent their brand. She is passionate about using her experience to help brands improve their reach.